Commercial Network Cabling Done Right!
Click on the Gallery button below and view our Network Cabling craftsmanship & projects!
For over 11 years PCS has listened, designed, and built customized Network Cabling solutions for all types of businesses, schools, warehouses, & office buildings throughout the State of Arizona.
Do you have a new build, expansion, renovation, or an existing site that needs upgraded ethernet wiring? First, PCS will provide a free site survey at your earliest convenience, and collect valuable information regarding your low voltage wants, needs, and budget. Next, PCS will build a customized solution with the information gathered at the site survey, and present it for client collaboration, and approval through our software application. Next, PCS will build a numbered, customized wire map of all cable locations for customer approval, before the start of the project. Finally, at the conclusion of the project, PCS will walk the site with the client and provide downloadable wire maps for the end user.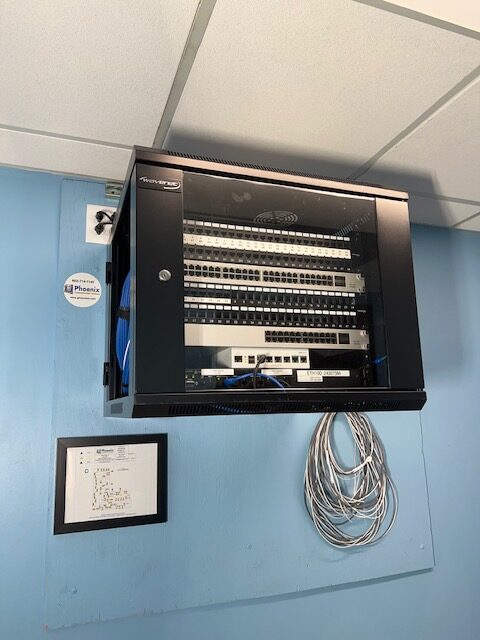 PCS Cabling Solutions Include:
All Structured Cabling
Data & Voice Cabling
Government
Custom Wire Maps
Turnkey Low Voltage Contracting
Phoenix Cabling & Wiring Solutions
Coax Cabling
Ethernet Cabling & Wiring
Indoor & Outdoor Plant
Low Voltage Technicians
Server Room Clean Up
Cat 6 and Cat 6a Cabling
Cat 5 and Cat 5e Cabling
Serving all Arizona Network Cabling
Low Voltage Wiring
Fiber Optic Cabling